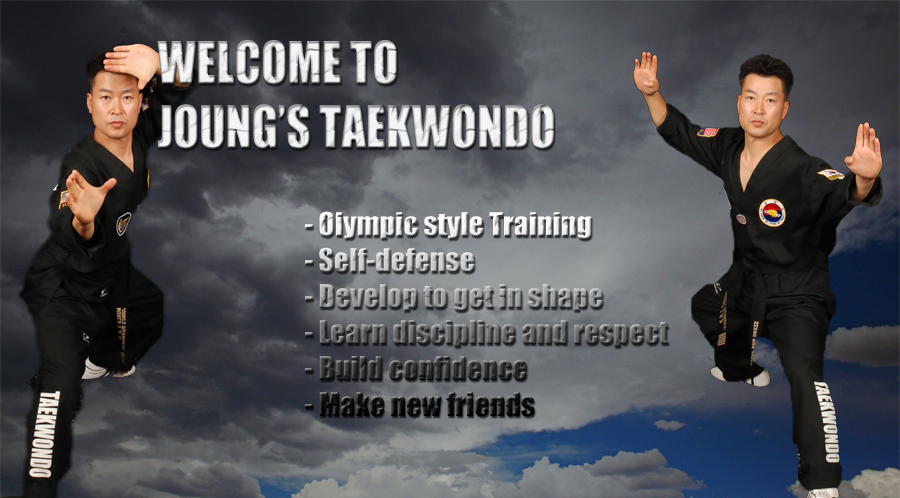 Thank you for visiting the online home of Joung's TaeKwonDo. Here you will find information on all of our exciting programs, including specialized classes for kids, adults, and families.
Whether or not you have ever practiced the martial arts before, you will find this site to be a helpful resource. It explains what to expect when getting started in Tae Kwon Do, provides answers to frequently asked questions, and includes testimonials from adults and parents who have already experienced the numerous benefits of Tae Kwon Do training.
This website is designed to be your guide. It will answer the most common questions that parents have and share with you the experience of happy families already involved in Tae Kwon Do. Most of all, it will explain in detail how Tae Kwon Do will improve your child's fitness, increase their self-esteem, and sharpen their focus in such a powerful way that it will benefit them throughout their life!